References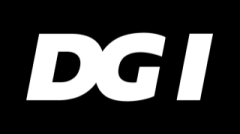 Project: Developing a safety management system for DGI Swimming. DGI is a Danish umbrella organisation for different sports associations, with more than 1.5 million members. DGI Swimming has developed the Ocean Rescue Camp (ORC), which offers children age 10-15 first-aid, swimming and lifeguard training as well as a lot of fun for a week each summer. Every year more than 1,000 children participate. However, DGI Swimming needed a professional safety management system for ORC. To meet this need, CORS Group developed the DGI Swimming safety management system which is now in operation at all DGI Ocean Rescue Camps. This system ensures the highest level of safety at ORC.
Project: Safety at DGI's National Competition. This safety management system is now also used by DGI's National Competition at all open-water events.
Project: Annual risk analysis report. CORS Group helps DGI Swimming with the development of its annual risk analysis report for all ORC activities.
Project: Risk analysis reports. CORS Group has conducted more than 40 risk-analysis reports for DGI Swimming for a variety of marine and freshwater areas, including lakes, beaches and harbours.
Project: Teaching risk analysis and risk assessment. DGI Swimming wanted to educate their own consultants for conducting risk analysis and risk assessment reports, so CORS Group provided the relevant training. The DGI Swimming consultants are now successfully creating their own reports.
Project: Action-cards for DGI Swimming instructors. For DGI Swimming, it is important that their instructors act quickly and correctly in cases of accident or emergency at ORC events. CORS Group has designed Action-cards for DGI Swimming instructors to use at Ocean Rescue Camp. These Action-cards describe the precise procedures that DGI Swimming instructors should follow for a variety of situations, helping the instructors save lives. You can read more about Action-cards here: www.action-cards.com.
Project: Action-cards for DGI Swimming participants. DGI Swimming also offers unique Action-cards developed by CORS Group to all participants in ORC as a reward for completing the training.

Project: Risk analysis and risk assessment of Copenhagen Harbour. Copenhagen City & Port is one of Denmark's largest port operators, and is currently revising its strategy for Copenhagen Harbour. The harbour is visited by millions of national and international tourists every summer, and is also used by locals year-round for marine recreation such as swimming, sailing, canoeing and a variety of events such as Red Bull Cliff Diving. Copenhagen City & Port needed help conducting risk analysis and risk assessment for the harbour, as well as suggestions for methods to improve safety. CORS Group is preparing a detailed report focused on safety, and also helping in collaboration with Q2M2 to prepare, distribute and analyse responses to a questionnaire on safety for users of Copenhagen Harbour.

Project: Develop a module and teach "Accepted Risk". The Emergency and Risk Management program wishes to offer their students and stakeholders a module which give insights into the understanding of decision makers choices and preferences for risks when they make decisions in real life.

Project: Development and teaching in the module "Evidence-based decision support based on the statistical value chain". The Emergency and Risk Management program wants to apply a more quantitative approach to risk management and therefore we developed the subject "Evidence-based decision support based on the Statistical Value Chain". In the module, emphasis is placed on key concepts such as: representativeness, uncertainty, Key Performance Indicator, baseline, forecasting, Cost-Effectiveness Analysis and the relationship between being an analyst and a decision maker.

Project: Working-environment and safety analysis at SIXTUS. ms SIXTUS is a STU school, meaning that it offers a specially organised education programme for children and youths who need a more targeted curriculum than the more traditional programmes. ms SIXTUS wanted to review and evaluate its current working environment and safety setup. CORS Group is therefore conducting a risk analysis, risk assessment and employee survey, as well as developing a formal ms SIXTUS safety policy.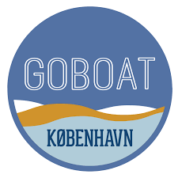 Project: Safe GoBoat. GoBoat rents electric motorboats for recreational use in ports around the world. GoBoat is a professional organization with a strong focus on safety for their users, employees and everyone who interacts with GoBoat's activities. CORS Group helps GoBoat to optimize GoBoat's safety setup, and has conducted a BE SAFE Audit for GoBoat. Read more about CORS Group's BE SAFE Audit here: BE SAFE Audit.
Asylum centre on Zealand, Denmark
Project: Evaluating working environment and safety at an asylum centre. A large asylum centre on Zealand island in Denmark received an injunction from the Danish Working Environment Authority regarding the environment for its employees. CORS Group analysed the centre and its challenges, and also helped it to review the injunction. CORS also wrote a report for the asylum centre management team with specific recommendations on how to improve safety and the working environment.

CORS Group participated in the latest World Conference on Drowning Prevention, organized and financed by the International Life Saving Federation (ILSF) and co-financed by Fondation Princesse Charlène de Monac. This conference in Durban, South Africa included lifeguard organisations, public officials, and first-aid organisations from all over the world.
Project: Port Safety in a changing world. CORS Group presented the results and findings from our work with Copenhagen port authorities (CPH City & Port, not in English) about safety in Copenhagen Port, details of which can be found here:

Project: Collaboration with the Child Accident Prevention Foundation on Action-cards. The goal of the Child Accident Prevention Foundation is to reduce the number of accidents for children in Denmark. In cooperation with CORS Group and DGI Swimming, the Child Accident Prevention Foundation supports the development and spread of Action-cards, which help prevent accidents or reduce the consequences of an accident that has occurred.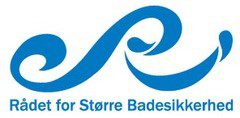 Project: Support for product development. The Danish National Council for Greater Water Safety wished to develop new products and services to help improve water safety in Denmark, and came to CORS Group for general analysis assistance and advice. Among other contributions, CORS Group is now preparing reports for the "Water Safety Municipality" concept.
Scroll